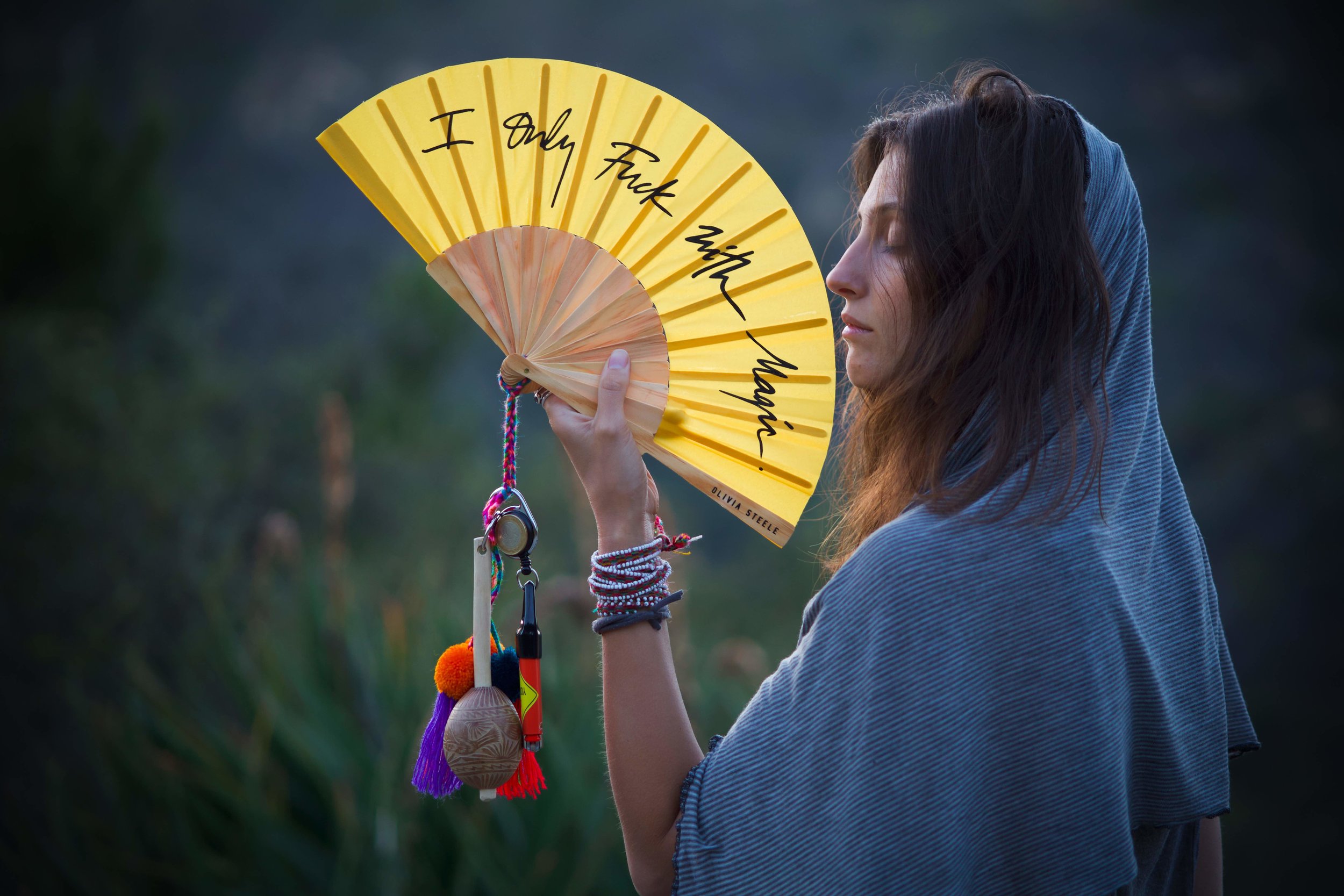 FAN SET
Attached at the hip is an understatement … These one-of-a-kind fan sets include useful shit for useful people. Stay cool in style with the I ONLY FUCK WITH MAGIC Hand Fan, light it up with the PDA (Public Display of Awareness) Lighter, and embrace your inner party animal with the Maraca and Pom-Poms! From the Playa to Pool, this set is sure to bring the magic!
Fan Size: 23 x 42 cm – 9 x 16.5 in.
*Please note each fan set is one of a kind with varying colors & designs of Maracas, Lighters and Pom-Poms … are you ready for a surprise?